The other day, I caught Dahlia in a very impromptu moment dancing away in our family room. Her CD player was playing the beautiful music from Swan Lake as
she flitted around the floor.
Dahlia has been taking ballet lessons for 6 years now and I think she enjoys
the time spent there with her BFF, Angel more than she does the dancing.
But every so often she becomes inspired
and will perform little recitals for us as we scramble for the camera and video camera.
She is even teaching little Milana some steps and we may just be able to coax her into starting dance in September this year. Last year met with wails and cling-on behavior so we opted to wait the year out. But Milana now wants to copy everything big sis is doing so dance we all will.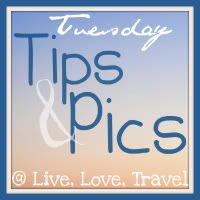 Next time I'll try and capture both girls twirling about. Funny how I can still just stare at them for hours. I suppose that may never end.

Nice way to spend the time!
Join the fun as we peak into some other spot this
TUESDAY......Around the World.